One of the best things about living in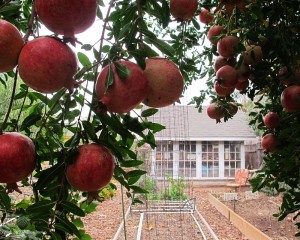 Southern California is being able to grow almost anything. The exception is anything that needs a hard freeze and prolonged chill hours like some stone fruit. One of my favorite things in our garden are the Wonderful pomegranates.
Whoever named them decided to point out the obvious. Yes, they are wonderful, my Wonderful poms, and they are almost ripe!